March 7, 2023
 On February 12th, 2023, one of the most anticipated football events returned yet again with another...
February 6, 2023
The MLK Day of Service event took place at Joliet Central. The purpose of this event was to help those...
JTC Journal Super bowl Preview
February 3, 2023
The Kansas City Chiefs and Philadelphia Eagles have won two of the last five Super Bowls and one of these...
October 27, 2022
I had many goals when I first walked into Central and editing for the JTC journal wasn't one. But now that I have this role, I couldn't be happier. Everyone here is wonderful...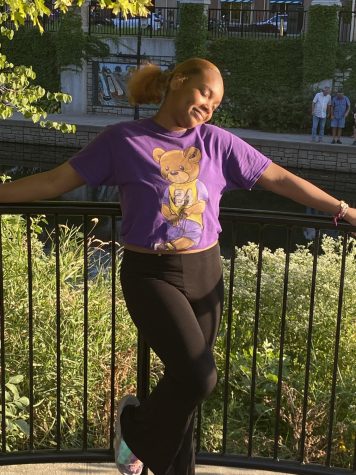 Raven Jackson (Editor-In-Chief)
October 4, 2022
It still surprised me that I got chosen to be the Editor-In-Chief for such an inspiring class. Between freshman...
October 4, 2022
If you were to tell me in freshman year that I became an editor for the JTC Journal, I would've never believed...
October 4, 2022
Starting off as an incoming freshman, I wasn't sure what to expect for my first year of high school. Between...
February 6, 2023
Like any other unlucky belief, Friday the 13th is known to be one of the unluckiest days to appear on...
February 6, 2023
The Last Of Us Series' first episode was released on January 15, 2023, on HBO. The Last Of Us was created...
February 5, 2023
 SOS, Sza's new album, has been a massive success for SZA. SOS was released on December 9th, 2022, and...
The purposes of the newspaper are to report school news accurately, objectively, and fairly; to establish a way for students and staff to express opinions by providing a letter to the editor; and to provide information through editorials, news, features, and sports. School news will be the main focus. Community, national, or international news may be covered when it has a special significance or consequence for students.
January 17, 2022
In this world people are most likely to have a tattoo or not but most people have them and other think well why do you wanna get a tattoo you know it's going to be permanent...
November 22, 2021
Many have experienced getting a tattoo. Some say it's very painful while others say it wasn't that...
The Current Issue with Standardized Testing
September 28, 2020
      How is the United States' education system adjusting to a new, unknown, Covid-ridden world? ...
Mental Health during a Pandemic
September 25, 2020
During the global pandemic of Covid-19, many people have described how they felt in different ways about...