November 22, 2021
Are you interested in police training such as building searches, search seizure and arrest, and learning about criminal law. Then you should come down to the police station...
November 3, 2021
On September 1 2021, students and families were welcomed to Central's open house. This is an event...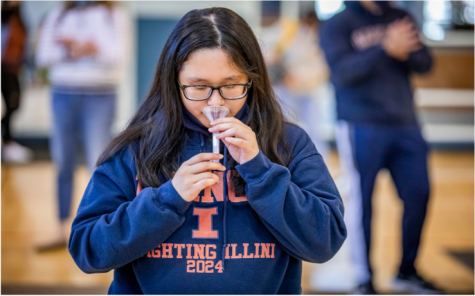 SHIELD Testing for Central Athletes
November 3, 2021
More than 1,200 schools across Illinois have signed up to use the SHIELD Illinois COVID-19 saliva test...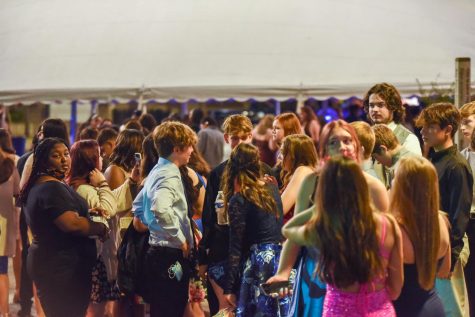 November 3, 2021
Homecoming is a semi-formal dance where you can meet up with your friends, dance, dress up, and much...
November 3, 2021
No matter what, the only person who can really track your true progress is yourself. A coach, teacher, or parent...
November 3, 2021
The measurement of growth can oddly not be estimated, at least to precision it cannot. Yet for pure conveniences,...
November 3, 2021
When I first stepped foot in journalism class. Relief waved over me when the teacher, who I now know as Mr.Martz,...
Will It Be a Bones or No Bones Day?
November 19, 2021
Recently on a social media platform known as TikTok, a 13 year old pug and his owner Jonathan have become...
November 19, 2021
 Day of the Dead or better known as Día de Muertos is a Mexican holiday where people will honor the...
November 2, 2021
Eighth graders from all over Joliet suburb schools joined together this fall to make the Freshman class...
The purposes of the newspaper are to report school news accurately, objectively, and fairly; to establish a way for students and staff to express opinions by providing a letter to the editor; and to provide information through editorials, news, features, and sports. School news will be the main focus. Community, national, or international news may be covered when it has a special significance or consequence for students.
November 22, 2021
Many have experienced getting a tattoo. Some say it's very painful while others say it wasn't that bad. Regardless, everyone's experience is different. Speaking from...
The Current Issue with Standardized Testing
September 28, 2020
      How is the United States' education system adjusting to a new, unknown, Covid-ridden world? ...
Mental Health during a Pandemic
September 25, 2020
During the global pandemic of Covid-19, many people have described how they felt in different ways about...
How Seniors Feel About Missing School Events
September 24, 2020
Senior year is any teenager's most exciting year of highschool: from the homecoming parade, to school...