Junior's Perspective On E Learning
John Luna Matilde
September 25, 2020
Welcome back to school everyone! Well..kind of. The school year has started and it's been a very confusing and unpredictable time. Through the past few weeks, there have been multiple changes across various subjects and matters that all of us students and teachers have had to try and adapt to. Every grade level has been having their  challenges but more in focus here the juniors have some words on the matter.
Going into their third year, the year that some would say is the hardest year of high school because of the workload and its standards of starting to prepare for life after high school was going to be a major change as is, So with the current state of the pandemic and how our education is being handled, there's an extra set of challenges added to their list of worries.
I interviewed a handful of juniors and a lot of what they had to say were big questions like "Has the curriculum changed according to the shorter days?", "What is the future for the school after the pandemic?", and "Will seniors and or juniors be forgiven for not having the required community hours due to this pandemic for when they graduate?" And unfortunately, we don't have all the answers. As for community service, it is being disregarded and will no longer be required but we have no concrete answers for the future. Juniors much like other upper-class men and freshmen also have had to part with and in a way sacrifice extracurricular activities. Of the students I talked to the list ranged from dance, art, ROTC teams, and choir.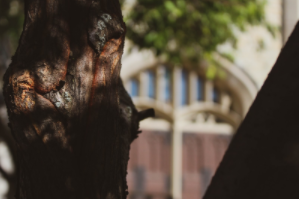 Expectations were also thrown out the window for most students. Kimberly Ramirez said "I had no idea that classes would be shorter and some classes decided to be blended" William also said, "I expected the classes to be harder as a result of less time with the teacher, and it is what I thought it was going to be." 
In a way, juniors have kind of had to find the positives to deal with all that's been lost. These positives being small things like having the comfort of choosing where they take their classes or bigger benefits like having longer work periods and flexible due dates. But of course, things can be better and some juniors wanted to share their suggestions/ give feedback. An anonymous student had some valid money concerns, Kimberly Ramirez said "I enjoy the idea of blended" and proceeded in explaining how "It makes it easier for me to just get the work done instead of sitting around hearing the teacher talk about things you can do yourself." other students were actually fine with the current system and hoped that it wouldn't be changed in the next few months. Overall the class of 2022 are just trying to survive this year so that they can move past this and transition into a hopefully more "normal" senior year.