Illinois State University Engineering Competition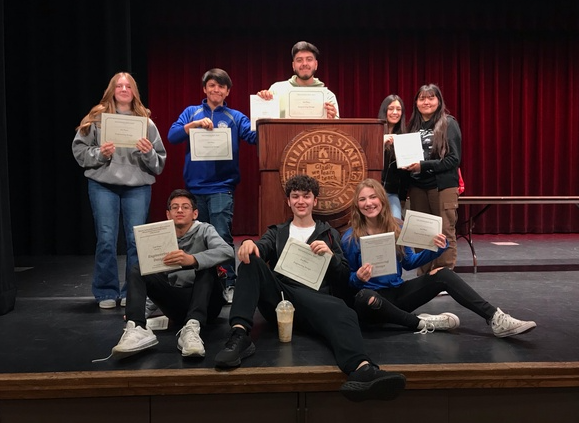 This competition took place at Illinois State University where 16 students from a class were chosen to participate in this competition. The competition was hands-on and the students were given tools to use during the competition. The tools that were given were safety glasses, box cutters, a pencil, and a ruler. The schools that were chosen to participate in this competition were Joliet Central, Joliet West, Seneca High school, and other schools so the competition was very high among these schools.
I got the chance to be participating in this competition so let me walk you down on the experience of this competition. The day of the competition started very early. Students were asked to get to the school early as the ride to ISU would be an hour and a half. After we had arrived, we were split into groups of 2 and were asked to choose from the various categories the competition offered. Some of them were Structural Tech, Transportation Tech, and Engineering Design among others.
 After getting into our groups we were taken to a room where the judges were introducing themselves and proceeded to explain the rules; the competition had officially started! After 1 hour and a half of working, the judges yelled out that the time was up and everyone took their creation to the judges so that they could test it and judge their creation while everyone else went to lunch. After lunch ended, the award ceremony began where a few students from Joliet Central won a few awards and got to take home some certificates and plaques. Overall, this competition was fun and very beneficial to those who like to challenge themselves and improvise and work together with other people.