NHS Christmas Express Event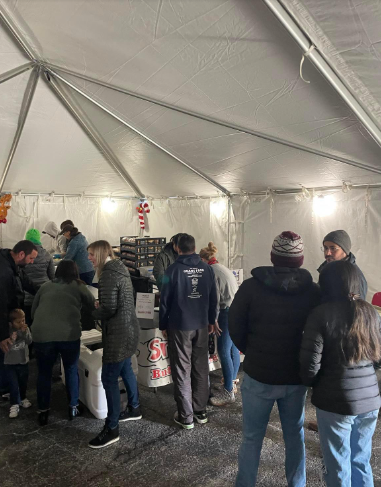 This year, the Christmas event that appeared to be popular among parents and young kids was the "Casa Christmas Event" on December 3rd. This event was the perfect fun-filled family event for kids to bond and create new memories with their beloved family members.  For families to show their Christmas spirit, a lot of them wore a variety of Christmas sweaters throughout the event.
Each ticket cost around $45 and tickets were required for all passengers ages two and older. This $45 event includes a round-trip train ride from New Lenox to Tinley Park Oak Park avenue. As it was time to start the event, people were checking in their tickets while getting on the train as well as receiving goody bags. Volunteers were also starting to get ready to tell a Christmas story on the way to the final destination as kids listened to it with their parents. 
Once you reached the end of the train ride, all you could see was a large group of people getting in line for the events. Apart from the train ride, there were also several activities people could participate in such as breakfast or lunch at the Harald Viking Lodge, a visit and photo with Santa, holiday cookies, and other activities! 
 It's no surprise to say kids of all ages and their families were enjoying their time at this event or at least it was until it was time to go back to catch the train that was going to take them home. On the way back, all families were exhausted, which is the reason why it created a big silence, a good signal that they are most likely to go back next year with their kids and enjoy themselves just as they did on Dec 3rd.