MLK Day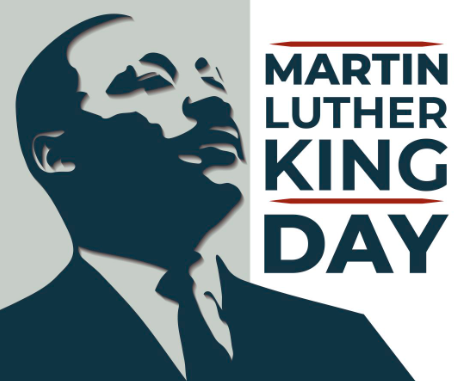 MLK Day, also known as National Day of Service, is celebrated on the 3rd Monday of January every year. On this day, community members come together to help improve their community. This day honors Martin Luther King's legacy for creating a change in our communities, making it such an important holiday. This holiday also focuses on remembering who Martin Luther King Jr. was and to recognize the changes he made for people of color in the United States.
Martin Luther King Jr. was born on January 15th, 1929. He was a baptist minister, pastor, and civil rights activist who organized and led peaceful protests, boycotts, and speeches to end racial segregation and injustice in the U.S. The Montgomery Bus Boycott was a well-known protest that was led by Dr. King after Rosa Parks was arrested for not giving up her seat to a white passenger. As a result of King's work and efforts to grant people of color justice, he was rewarded with the Nobel Peace Prize in 1964, a year after his very famous speech, "I Have a Dream," making him the youngest man to be given this award. 
After years of advocating for civil rights, he was assassinated on April 4th, 1968. Dr. King altered the rights of people of color and paved the way for many other civil rights advocates. The importance of celebrating this holiday is to help our community and honor Dr. King's actions, accomplishments, legacy, and name.