Lisa Marie Presley, Daughter of Elvis Presley, Dies at Age 54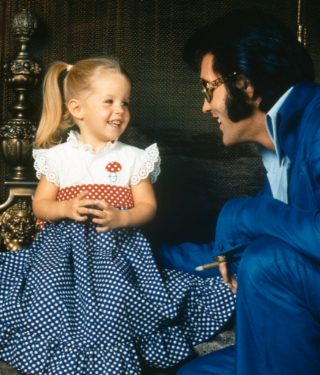 Singer-songwriter and the only child of the proclaimed "King of Rock and Roll" Elvis Presley's daughter, Lisa Marie Presley died on January 12th, 2023. On January 14th, after some studies done by a medical examiner, her cause of death was confirmed to be from a cardiac arrest. She had suffered a cardiac arrest in her home in Calabasas, California. Emergency responders arrived at the scene and began CPR on the way to the hospital in Los Angeles, resulting in her heart restarting. Still, shortly after arriving at the hospital, she passed away. 
During her lifetime, she had four children, one son, Benjamin Keough, and three daughters (two of which are twins), Riley Keough, Finley, and Harper Lockwood. Her daughter Riley, the eldest of the siblings, later became a high-achieving actress, receiving several nominations for best actress. Her son Benjamin, her second and middle child, became a singer as well and became even more popular due to his striking resemblance to his Grandfather Elvis, but at the age of 27, he took his own life via firearm in July of 2020. Finally, her two youngest twin daughters, both the age of 14, have great role models before them whom they can look up to achieve their dreams.