Women's History Month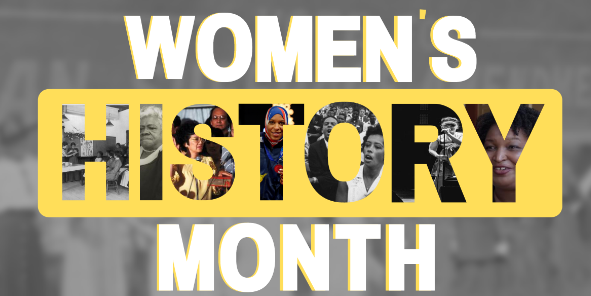 At the beginning of every March, Women's history month is celebrated to honor the contributions women have made to the United States and recognize accomplishments women have accomplished over the years. In 1987, after a petition started by the National Women's History Project, Congress passed L.100-9 designating March to become "Women's History Month.
Many individuals overlook women's accomplishments, but the reality is that without women, we wouldn't have the things we have today. Clara Barton, for example, was an American nurse during the Civil War and was the founder of the American Red Cross. She founded this organization with the hopes to provide aid to Americans and U.S. soldiers who were affected by natural disasters and those who were on the battlefield. The American Red Cross continues to carry Barton's legacy by helping over 2 million people find homes and bringing supplies to those affected by natural disasters.
 Another woman who also fought her way to the top was Ruth Bader Ginsburg, a jurist who served in the U.S. Supreme Court. She changed the lives of millions by battling and overcoming gender discrimination, advocating for women's rights, and making way for the equal opportunity act that allowed women to apply for credit cards and mortgages without a male co-signer. 
Women's History Month shows the significant difference women have made throughout American history and proves to society that women are capable of doing everything men can do. Without women, we wouldn't have dishwashers, car heaters, home security systems, and many other inventions that contribute to our everyday lives.