Taran Glunz, Reporter
The 2015-2016 National Hockey League season has started and the Chicago Blackhawks are coming in as the defending Stanley Cup Champions. The Hawks had a great season last... Read More »
November 30, 2015
November 3, 2015
This year's powder puff game was a hit. The Dude Squad preformed to "Hit the Quan" and other popular... Read More »
November 3, 2015
It's that time of year again! That's right, tell your friends that football season is back! Get out... Read More »
November 3, 2015
The crowd was roaring and cheering as the players took the court in their pink jerseys. The annual Pink... Read More »
View All »
Krynn Paluga, Editor/Reporter
As high school students, we're expected to grow up a lot in four short years. We hold our future in our hands, with our grades, test scores, and classes.  As a sophomore,... Read More »
November 8, 2012
September 12, 2011
Hey, Steelmen! This is Cynthia Stacy, the 2011-2012 Editor-in-Chief of the JTCJournal. We've been back in the... Read More »
Cyber Bullying: What's Up Insecurity?
October 31, 2010
by Nina Gregor Have you seen an innocent person be pushed around by people that think... Read More »
On the Internet and My Anxiety Disorder
September 13, 2010
by Joe Shetina Last year, when our previous newspaper staff was training us on the... Read More »
View All »
Bryanna McCullum, Reporter
1 in 8 women will be diagnosed with breast cancer during their lifetime. Breast cancer is the second greatest cancer behind skin cancer. Breast cancer is in most cases found... Read More »
November 3, 2015
November 3, 2015
Fear not, freshman, for your days will get better! Although you still have many lessons to learn, your... Read More »
November 3, 2015
I am a seventeen year old African American female. Although I love myself and my heritage, I have found... Read More »
November 3, 2015
Throughout the years, each person meets a point in their lives where they're in the lowest state that... Read More »
View All »
Mission Statement
The purposes of the newspaper are to report school news accurately, objectively, and fairly; to establish a way for students and staff to express opinions by providing a letter to the editor; and to provide information through editorials, news, features, and sports. School news will be the main focus. Community, national, or international news may be covered when it has a special significance or consequence for students.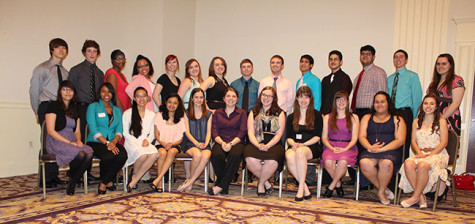 Emmanuel Martinez, Reporter
On April 15, the top twenty-five seniors were awarded for their excellent academic performance, for their class of 2013. These students were marvelous at exceeding grade standards... Read More »
May 23, 2013

Joliet Central Impresses at Art Conference
February 21, 2013
On February 15, 2013, Governor State University held the annual SWSC art competition. Sixteen schools... Read More »

November 7, 2012
This year's musical was The Wiz, a soulful retelling of The Wizard of Oz, with Joliet... Read More »
November 6, 2012
From the moment you get into high school, teachers start the preparation for the ACT/PSAE tests... Read More »
View All »