The Haunted Castle Film Review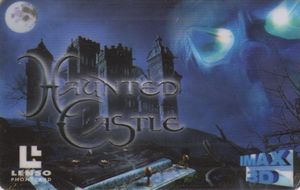 The Haunted Castle (2001) is a movie created by Ben Stassen, who directed movies/animated series for kids such as; Turtle's Tale: Sammy's Adventures, Robinson Crusoe, and The Queen's Corgi. The Haunted Castle is about a young musician named Johnny, who after his mother passes away, goes to live in an old castle. However, once he gets there, he realizes something is a bit off. Not something out of his control, but something supernatural in a "sketchy way". A lot of mysterious and demonic things happen, making the main character kind of lose his mind in the process. Johnny can see this when Mephisto, a demon lieutenant, gives Johnny a guitar. He instantly throws the guitar into the fire and starts to sing a song so the demons can go away which works, but the entire castle collapses.
  This movie is very amazing compared to other movies created at that time. Whenever you decide to go and watch this movie with no company, you will need to disconnect from everything in your surroundings. Some people have criticized the plot for being too thin. As opposed to a ride-through haunted house at an amusement park, this movie's visuals were over the top, and the experience lasted for 40 minutes which was reasonable. This movie is for you if you like animated movies, but find the flashy characteristics of Disney animated characters and the 90-minute running time a waste of time or simply not your cup of tea.